Innovative Small-Scale Fisheries Governance in Yucatan and Quintana Roo, Mexico.
By Rodrigo Garcia Galindo, Consultant, Environmental Law Institute (ELI)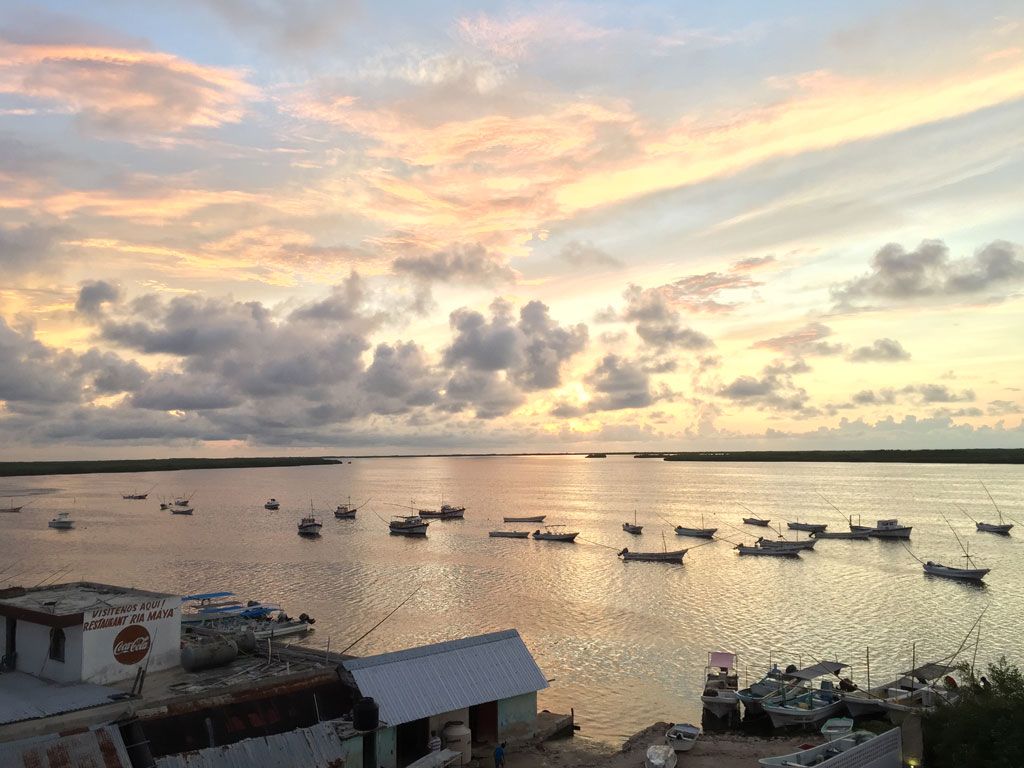 Figure 1. Morning in San Felipe, Yucatan.
Holbox, the idyllic tourist destination in the state of Quintana Roo, Mexico, is known for its beautiful beaches and hip shopping and dining, but seldom do visitors stop to think about where all the prime seafood products that end up on their plates in the form of haute cuisine come from.
As is the case with the small fishing community of San Felipe, Yucatan, Holbox used to be a far-off home to fishers who worked the sea and lived on the fish of the day. Both communities have always shared fisheries, but now they are competing for a share of the market for their prime products in an ever-changing and endangered environment that yields diminishing returns from the sea each year.
Fishers in Holbox and San Felipa may be independent, contractors to permit-holders, or members of a cooperativa, a robust fishing organization. Fishers join cooperativas to make the most of their efforts at sea. They fish every season, and their catch comprises all the species the sea has to offer, with a focus on three in particular: octopus, lobster, and sea bass. The cooperativas buy their catch and resell to local businesses or ship directly to other Mexican markets.
Thanks to the support of the Tinker Foundation, the "Enabling Sustainable Small-Scale Fisheries in Yucatán and Quintana Roo to Thrive through Innovative Ocean Governance" project team has focused on providing these communities with a comprehensive account of the legal framework that applies to small-scale fisheries under Mexican and International Law. The project team is also working with local stakeholders to collaboratively develop a science-based technological tool to map fishing areas to reduce inter-community conflicts and help stakeholders plan and foresee fishing patterns. Such a tool would also enable stakeholders to identify variations throughout fishing seasons and thus adapt to changing circumstances such as weather, the effects of climate change, and some anthropocentric challenges such as poaching.
The objective of this project is not only to systematize the legal and on-the-ground status quo, but also to provide training on how to get the most out of the legal framework that regulates small-scale fisheries and the technological solutions that could enhance the economic activity of independent fishers and cooperativas. The project ultimately seeks to make legal and policy recommendations to lawmakers and relevant authorities on improvements to fishing laws and policies that stem out of the fishers' day-to-day reality.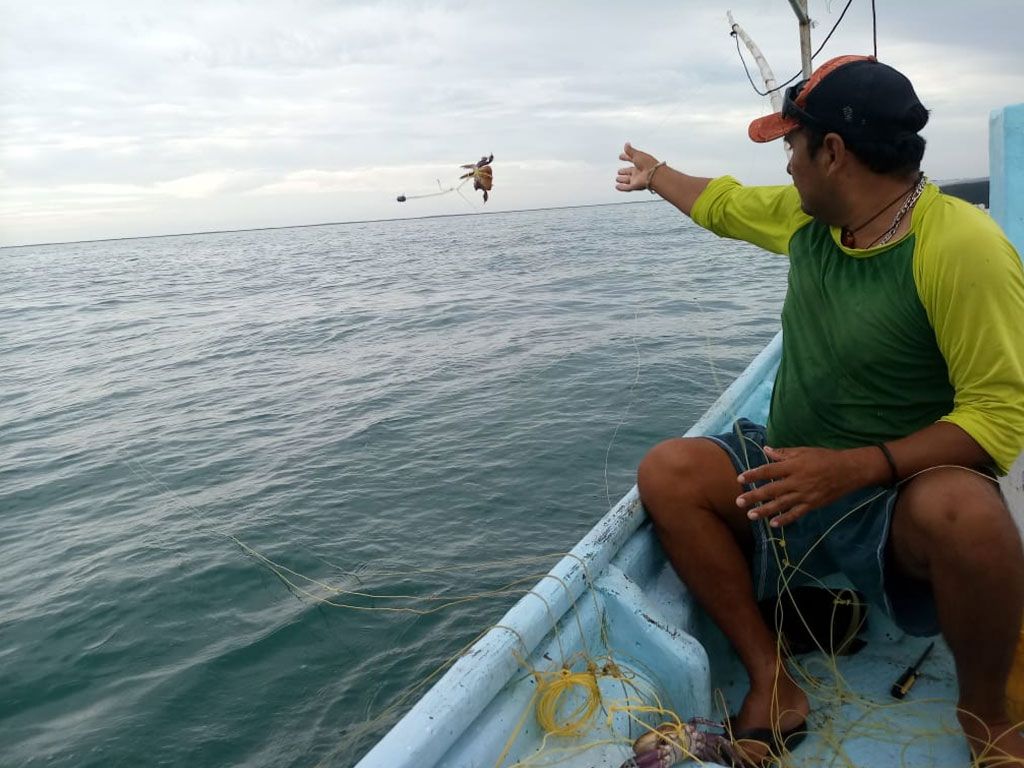 Figure 2. A fisher from the San Felipe cooperative throwing out the bait.
Figure 3. Fishing boat off the coast of San Felipe.
In these interactions with the fishing communities and their members – including independent fishers, cooperativas, and tourist entrepreneurs – the project team has identified further needs and shortcomings that affect the communities' economic success and the livelihoods of the stakeholders who live there. These range from computing, administrative, and financial skills, to investing in infrastructure, to certifications on sanitary and phytosanitary measures, to fostering commercialization chains and marketing strategies and incentives on sustainable fishing practices.
The ELI project team hopes that the communities of Holbox and San Felipe will have more tools to enhance their livelihoods and their economic activities upon conclusion of this far-reaching and innovative project. They hope as well that the project inspires nearby communities to reach out and get involved in working collaboratively with the team to develop creative solutions for their everyday problems, resulting in empowered fishing communities that have more technological solutions at their reach, and that know their rights under the law and are aware of the authorities regulating their activities so that they can push for incentives and benefits available under governmental fishing programs.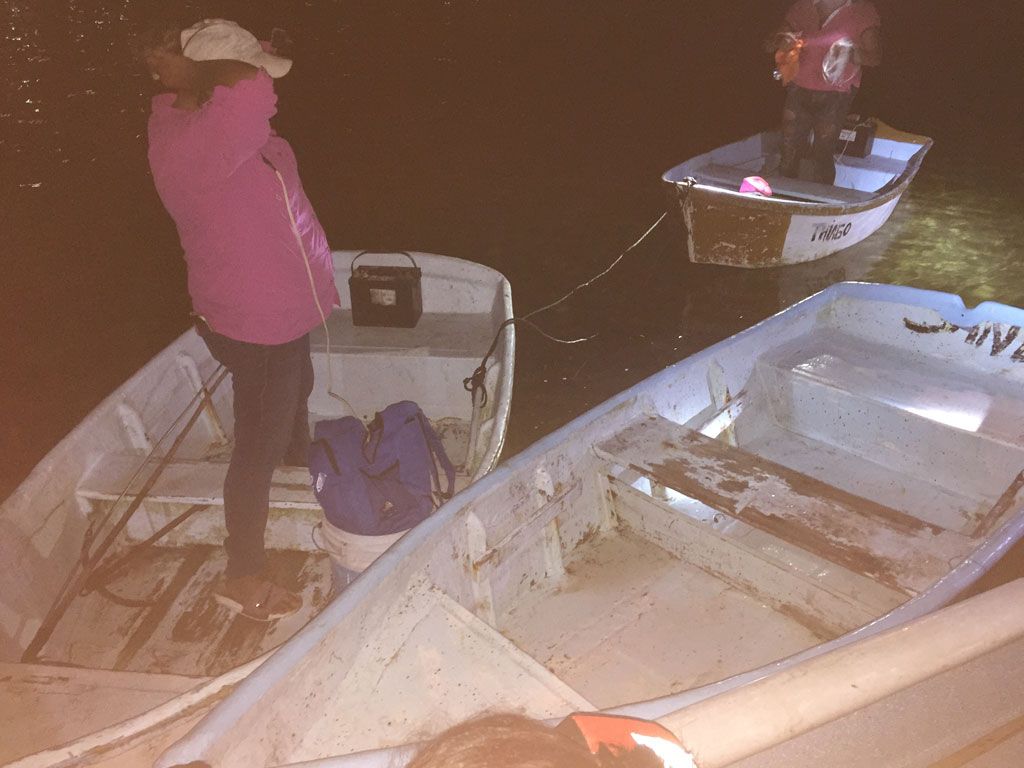 Figure 4. The Cooperative of Women Fishworkers works at night, gathering the crabs the fishermen will use as bait for the octopus fishery the next morning.