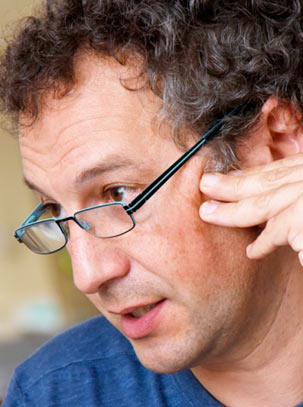 Gabriel Gatti
Professor, Universidad del País Basco, Spain
Department: Sociology
Academic Year: 2019-2020
Term/Semester: Fall 2019, Winter 2020
Gabriel Gatti is Professor of Sociology at the University of the Basque Country (Euskal Herriko Unibertistatea) in Bilbao, Spain. He is a member of the Centro de Estudios sobre la Identidad Colectiva (CEIC), and coordinator since 2013 of the research program "Mundo(s) de víctimas", within which he has directed the projects "Mundo(s) de víctimas: Dispositivos y procesos de construcción de la víctima EN la España contemporánea" (2012-2015) and "Desapariciones: Estudio en perspectiva transnacional de una categoría para gestionar, habitar y analizar la catástrofe social y la pérdida" (2016-2020). He has been a visiting researcher or professor at the University California, Santa Cruz, Sorbonne Nouvelle (chaire Pablo Neruda), École des Hautes Etudes en Sciences Sociales, Centro de Estudios Sociais Coimbra, Sciences Po and the Universities of Buenos Aires, the Andes, Chile and UDELAR. He is the editor of Papeles del CEIC: International Journal on Collective Identity Research.
His work has focused on the intersection between the problem of identity, subjectivity in extreme situations and the (im)possibilities of social sciences to address both issues. In recent years, both his personal and collective research have focused on the figure of the victim and the category of disappearance. He has published the books El detenido desaparecido. Narrativas posibles para una catástrofe de la identidad (Montevideo, Trilce, 2008; national social sciences prize in Uruguay in 2010), Identidades desaparecidas (Buenos Aires, Prometeo, 2011), Surviving forced disappearance in Argentina and Uruguay (New York, Palgrave MacMillan, 2014) and edited the volumes Un mundo de víctimas (Barcelona, Anthropos, 2017), Despariciones (Bogotá, Siglo del Hombre, 2017) and Sangre y filiación en los relatos del dolor (Madrid-Francfort, Iberoamericana Vervuert, 2018).
He will be teaching the course ILAC 209: Desaparecidos in the Fall 2019 quarter, and ILAC 258: Narratives at the Edge of Life during the Winter 2020 quarter.