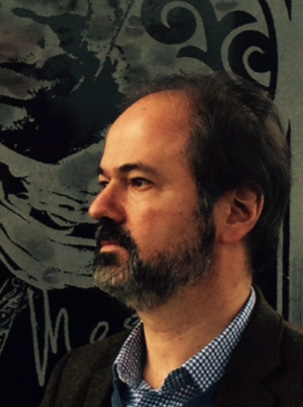 Juan Villoro
Professor, Universidad Nacional Autónoma de México, Mexico
Department: Literature
Academic Year: 2019-2020
Term/Semester: Winter 2020, Spring 2020
Award winning novelist, playwright and journalist, Juan Villoro (Mexico, 1956) has been a professor of literature at the Universidad Nacional Autónoma de México (UNAM), in Mexico City; and a visiting professor at Yale University, Princeton University and the Universidad Pompeu Fabra in Barcelona.
His Spanish translation and adaptation of Egmont, by Goethe, was staged in Mexico by the Compañía Nacional de Teatro. He has also translated Quartet, by Heiner Müller.
His books in English are The Guilty (George Braziller, 2015, NY, short stories), The Reef (George Braziller, 2017, NY, novel), God is Round (Restless Books, 2016, non-fiction on soccer), and The wild Book (novel for the young, Restless Books, 2017)
He will be teaching ILAC 262: Fiction and History in the Mexican Novel in the Winter '20 quarter and ILAC 254: On the Road w/o GPS: Fiction, Journalism & Art of Survival – Tijuana, Havana, Mexico & Buenos Aires in the Spring '20 quarter.